View our current timetable below
We have classes available to suit a host of abilities including complete beginners. Come on in and discover the wonders our team can do for your wellbeing!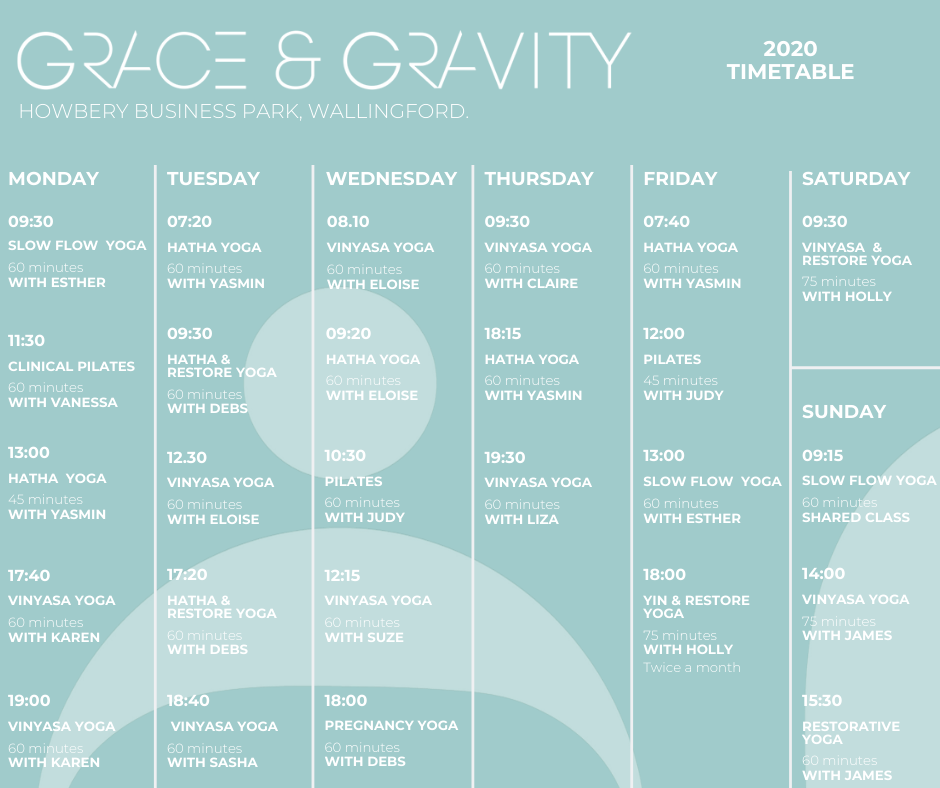 Payment options
Flexibility is the name of our game, so with that in mind we've created several payment options with something to suit everyone.
We recommend our 10 class pass - it is the best value for money at just £8.30 per session, and its redeemable across all our adult classes.
Alternatively you can purchase our pay as you go classes at the following prices:
45 mins: £8.50
60 mins: £9.50
75 mins: £10.50
10 Class Pass: £8.30 per session (£83 total, with a 6 months expiry).
If you have some extra time on your hands, you could take advantage of our monthly memberships, which are currently running at a discounted rate.
We look forward to seeing you on the mat soon.